Eugene Williams
Chairman and Co-Founder
Eugene Williams is a former SVP at Genzyme, with senior roles integrating commercialization, drug development, and deal making. He is also an entrepreneur, as the founder and director of Adheris, which became the largest company in the patient adherence area. He was previously a strategy consultant at Bain and Corporate Decisions Inc. (a Bain Spin off, now part of Oliver Wyman), where he was co-Head of Healthcare and spent extensive time on speeding and improving the drug development process and on commercialization strategies. Mr. Williams was most recently the CEO of Dart Therapeutics, an Orphan Disease drug development company. Mr. Williams holds a BA from Harvard University and an MBA from Harvard Business School.
Neil Cashman, M.D.
Chief Scientific Officer and Co-founder
Dr. Cashman is a physician and scientist focused on neurodegenerative diseases. His first academic posting was at Montreal Neurological Institute and Hospital of McGill University. From 1998 to 2005, he was the Diener Professor of Neurodegenerative Diseases at the University of Toronto. In 2005, Professor Cashman moved to the University of British Columbia, where he holds the Canada Research Chair in Neurodegeneration and Protein Misfolding Diseases and serves as the Director of the UBC ALS Centre. He has procured over $50 million in research grant funding from the CIHR, CRC, NCE, NIH, and various corporations for his work involving protein misfolding and prion technologies. He was awarded the Jonas Salk Prize for biomedical research in 2000 and was elected a Fellow of the Canadian Academy of Health Sciences in 2008. He is recognized worldwide as one of the leading research scientists pioneering the emerging fields of prion biology and protein misfolding diseases, in particular Alzheimer's disease and amyotrophic lateral sclerosis (ALS).
Gail M. Farfel, Ph.D.
Chief Executive Officer
Gail Farfel, Ph.D., was appointed Chief Executive Officer of ProMIS Neurosciences in September 2022. She is an accomplished neuropsychiatric drug development executive with more than 25 years of experience spanning clinical development, interactions with regulatory agencies worldwide, and notable regulatory approvals for products in neurology and psychiatry in the US, Europe, and other regions. Throughout Gail's career, she has also played leadership roles in strategic planning and commercial positioning for partnership and launch, IPO preparation, fundraising for public and private companies, and licensing and asset integration. Most recently, she was Executive Vice President and Chief Development Officer at Zogenix, Inc., a rare disease company, where she led successful Phase 3 development programs in Dravet syndrome and Lennox-Gastaut syndrome, as well as FDA and European Medicines Agency (EMA) approval for Fintepla in Dravet syndrome. Prior to Zogenix, Gail was Chief Clinical and Regulatory Officer at Marinus Pharmaceuticals, establishing and overseeing clinical and regulatory strategies for adult and pediatric seizure disorders. Previously, she was Vice President and Therapeutic Area Head for neuroscience clinical development and medical affairs at Novartis Pharmaceuticals, where she oversaw a portfolio of products for multiple sclerosis, Alzheimer's disease, Parkinson's disease, ADHD, and depression. Gail began her career in biopharmaceutical drug development at Pfizer, Inc. Gail currently serves on the Board of Directors of DURECT Corporation (Nasdaq: DRRX) and AvroBio Inc. (AVRO) and is a Director on the Board of the American Society for Experimental Neurotherapeutics. She holds a Ph.D. in neuropsychopharmacology from the University of Chicago, where she is also a member of the Medical and Biological Sciences Alumni Board, and a B.A. in biochemistry from the University of Virginia.
Patrick Kirwin
Independent Director
Senior partner at Kirwin LLP, has been advising and representing businesses in a range of industries and sizes from local to multinational for over 30 years. He obtained his BA in Economics (First Class Standing) from the University of Alberta in 1978 followed by his JD from the University of Toronto, Faculty of law in 1982. He practiced initially with the Canadian Federal Department of Justice from 1982 to 1986 then founded the predecessor to Kirwin LLP where he currently practices in Edmonton, Alberta.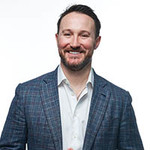 Josh Mandel-Brehm
Independent Director
Josh Mandel-Brehm is President & Chief Executive Officer of CAMP4 Therapeutics and holds a dual appointment as entrepreneur partner with Polaris Partners. He is also a co-founder and board member for Vico Therapeutics, an oligonucleotide-based RNA modulating Company focused on developing therapeutics for patients suffering from rare CNS disorders.
Mr. Mandel-Brehm previously held key business development and operations leadership roles at leading biotech companies. Most recently he served as part of the Business Development group at Biogen, where he led multiple strategic activities and corresponding transactions, which included expanding Biogen's non-malignant hematology franchise, overseeing seminal investments to enter the ophthalmology field and advancing Biogen's gene therapy strategy. Prior to Biogen, Mr. Mandel-Brehm held several roles of increasing responsibility at Genzyme as part of the business development group for the company's rare disease business unit.
Mr. Mandel-Brehm earned a BA in Biology from Washington University in St. Louis and holds an MBA from the University of Michigan.
Maggie Shafmaster
Lead Independent Director
Maggie has almost 30 years of experience providing intellectual property advice to the biotechnology and pharmaceutical industries. She holds a B.A. in Biology from University of California, a Ph.D. in Molecular Biology and Virology from Cornell University Graduate School of Medical Sciences and a J.D. summa cum laude from New York Law School. After spending 8 years at the boutique IP firm of Fish & Neave in New York, Maggie spent 14 years at Genzyme, where she ultimately became Sr. Vice President and Chief Patent Counsel. In that role, she was responsible for providing strategic guidance and IP advice for major commercial and research transactions as well as for developing and implementing strategies to procure, license, defend and enforce Genzyme's worldwide intellectual property. Upon Genzyme's acquisition by Sanofi, Maggie became Vice President and Chief Patent Counsel at Sanofi Pasteur, where she was responsible for leading IP attorneys and agents in the U.S., Canada, France and India. In 2014, Maggie became an independent IP consultant, providing strategic advice related to IP portfolio development, commercial transactions and potential and ongoing patent and trade secret disputes.
Neil K. Warma
Independent Director
Neil K. Warma, MBA, was appointed to the Board of Directors in May 2021. Neil Warma has been a successful healthcare entrepreneur for over 25 years having founded, managed and advised numerous biotech and pharmaceutical companies across the globe. Currently, Mr. Warma is the General Manager of I-Mab Biopharma U.S., (Nasdaq:IMAB) a publicly traded global biopharmaceutical company with offices and research labs in China (Shanghai, Beijing) and the U.S. (San Diego, Gaithersburg) that focuses on developing and commercializing novel immuno oncology drugs. Previously, as President and CEO of Opexa Therapeutics (Nasdaq:OPXA), a publicly traded biopharmaceutical company, Mr. Warma led the turnaround and rebuilding of the company's cell therapy platform and oversaw its advance through clinical development in autoimmune and orphan diseases, expansion into China and its eventual merger with Acer Therapeutics (Nasdaq:ACER). Prior to Opexa, he was CEO of Viron Therapeutics, a private biotechnology company developing novel protein-based therapeutics for cardiovascular disease and transplantation.
William Wyman
Independent Director
Bill Wyman is an advisor to corporate management teams in the pharmaceutical, finance and technology industries. He has served on some twenty-five Boards of Directors and Advisory Boards of both public and private companies. Prior to his advisory work, he co-founded Oliver Wyman & Company, today a leading global management consulting firm. Before founding Oliver Wyman, he was with Booz Allen and Hamilton (New York, Duesseldorf, Athens) as President and Managing Partner of Management Consulting Group, member of the Executive Committee and the Board of Directors. He received his BA from Colgate University, and an MBA from Harvard. Following his graduation from Colgate, he served four years in the U.S. Navy.